Our DIAMOND MOVERS Products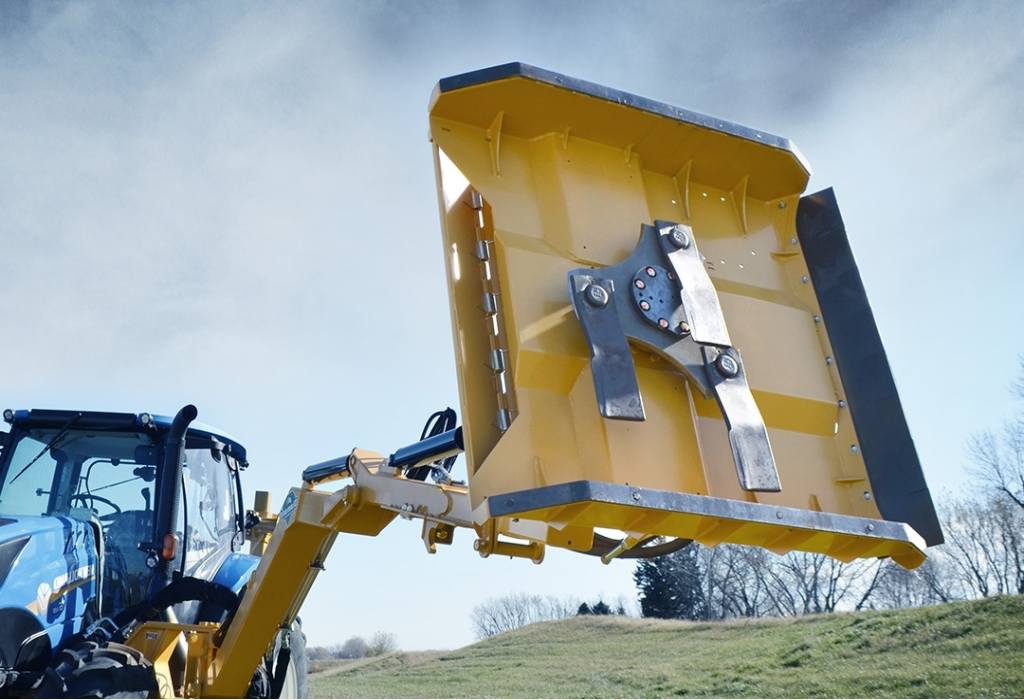 Available in 50″ & 60″ cutting widths
Cuts up to 4″ material continuously and 8″ intermittentlyOil bath spindle 260% stronger than greaseable spindle proprietary Tri-Hex disc provides greater inertia in tough
conditions – 5YR WARRANTY
HYDRAULIC TRAP DOOR
Available for 50″ and 60″ Rotary Mowers and 50″ Flail Mowers
Exposes blade to easily feed material
44" and 50″ brush flail
Cuts 3″ material continuously and 6″ material intermittently
63″ grass flail
Cuts grass continuously and 2″ brush intermittent
Ground roller requires no daily maintenance – 2YR WARRANTY
Ideal for a finished look
BOOM  FORESTRY DISC MULCHER
36" cutting width
Cuts up to 8" material and mulches up to 5"Mulches material with hardened steel, replaceable teeth 10x faster than rotary mower
48" cutting width
Cuts up to 10" material
Slices material with replaceable carbide teeth
Delivers clean, finished cut
22" cutting width
Ideal for ditches and culverts
Uses three, 3/8″ thick replaceable knives
Equipped with hydraulic chute to direct exhausted material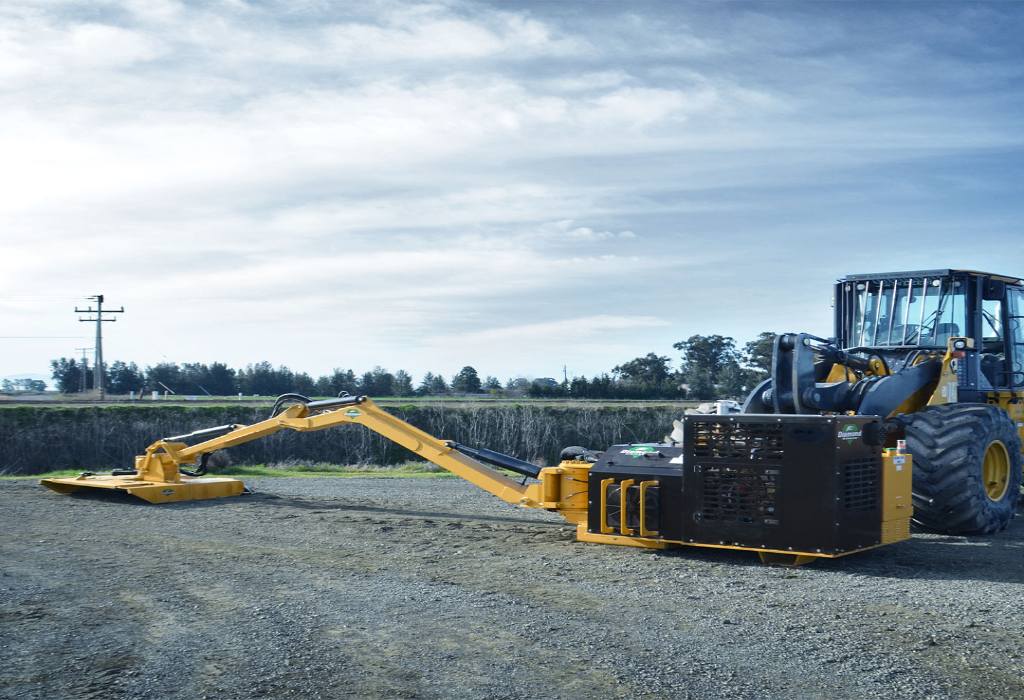 A powerful addition with heavy duty and versatility combined.
AVAILABLE CONFIGURATIONS:
Self-contained power unit
This diesel-powered, self-contained hydraulic system placed on your existing wheel loader is ready to work. Fully self-contained with independent power, electrical and hydraulic systems, trim trees branches, cut brush or grass and do it all with the efficient quality of a Diamond
Loader powered unit
With no additional engine to maintain, this mower can be easily converted in the field to trim tree branches, cut brush or grass – and do it all from either the left- or right-hand side.
Compatibility: Attaches to 25,000 lb. and larger loaders
Available Sizes: Available in 23-ft and 25-ft booms
Quality Comes Standard: Comes standard with actuator and proportional joystick
Visibility: Elevated operator platform improves visibility
Unmatched Vertical Reach: Boom and loader reach combine to offer the unmatched vertical capability