The HAMMEL-primary shredder is versatile in the shredding of materials, such as waste wood, stomps, green waste, bulky commercial and domestic waste as well as in the processing of car bodies, tires, aluminum profiles and light metals. Due to its robust and clear design, the HAMMEL-shredder is a reliable working tool. 
Each HAMMEL-primary shredder operates with the innovative "2-shaft principle". The shafts with their interlocking hooks and knives pull in the material directly and shred it efficiently, that rotate at a maximum speed of 43 rpm. When the hydraulic final pressure is reached during the shredding process the shafts reverse automatically. 
Depending on the input material and the requirements of the end product, special shaft configurations exist. Generally, end product sizes between approx. 80 mm and 400 mm are possible, with a small amount of larger fractions. 
Key advantages:
high transformation performance

minimal dust formation

durable shredding tools 

low noise emission

low energy consumption 

economical operation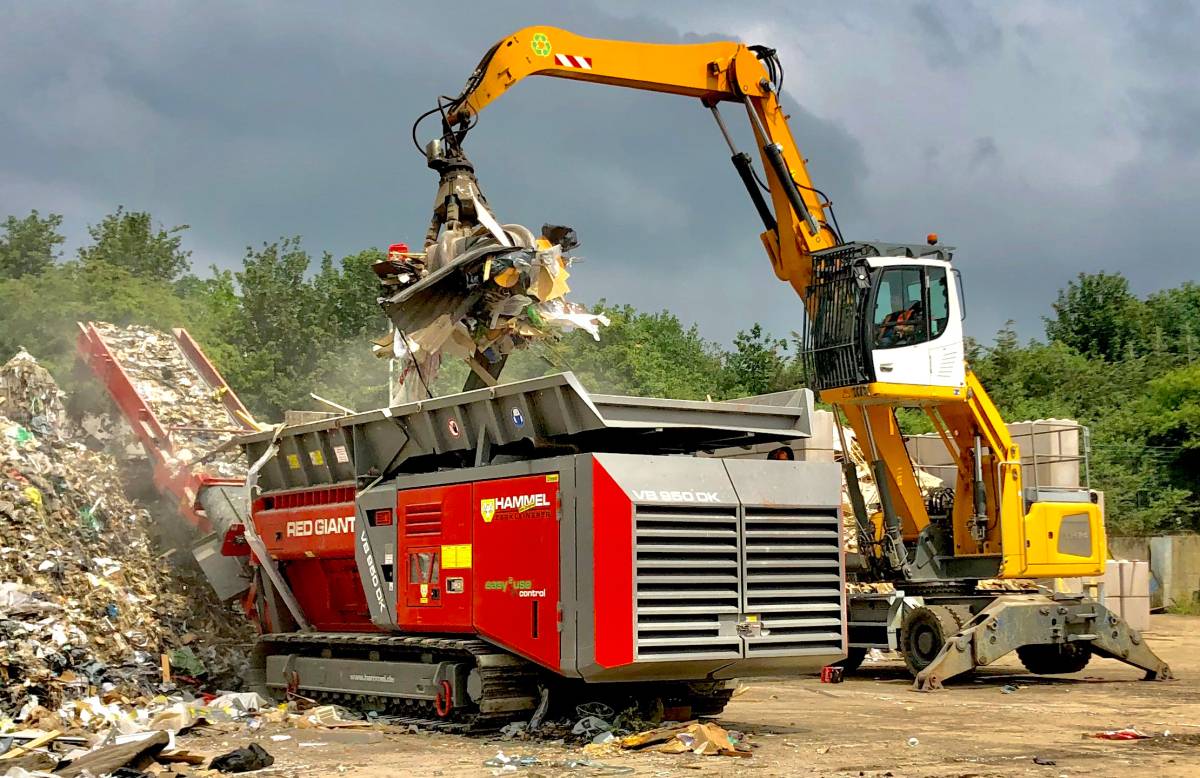 Available sizes and models
VB950 - THE « Red Giant »
Watch our demonstration videos: